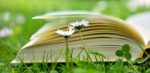 Writing and publishing your book has many benefits that you may or may not realise. I will share some of these below in the hope that you may find something on this list that you have not ventured into as yet.
Let's first look at the unexpected rewards you receive when you become a published author:
A sense of achievement
Self-expression
Experience a sense of heightened self-worth
The feeling of personal satisfaction of writing your book
Increase your writing skills
A huge tick off your bucket list
Being able to share your unique experiences with others
Now let's take a look at the marketing benefits of being an author:
An overnight sensation – It's true, you do become an accredited expert practically overnight. Being a published author will provide you with a major shortcut in building your reputation and it will boost your credibility in your industry
Promotional opportunities – this is for both online and offline opportunities that you will receive unlike before you were a published author. Launching and publishing your book will give you instant opportunities
Local book signings – Check out local bookstores that will happily do book signings for you
Run workshops – create a workshop around your book and then run a workshop, making sure you sell copies of your book at the workshop
Guest author – become a guest author for your local paper, magazine, TV or radio station
Boost Branding – boost your business branding by becoming an instant expert by allowing others to see your branding that includes your website, logo, photo, colours and graphics as a published author. People remember brands and you want them to know what yours is so that you become the go to person in your industry
Confidence booster – Many people don't feel like they are qualified in their field even though they know it inside and out. Remember that most of the people in your industry are lucky if they have written an article, so be proud and confident in your amazing achievement
Seeking attention – Your book will get the attention of pre-qualified customers, clients or people that need your book. Your book will get you more visibility and these pre-qualified people are much more like to take you up on your offers as they are already interested in what you have to help them
Book awards – There are many local, national, international and online book awards that you can enter. Having an award under your belt will strengthen your reputation and allow people to see you as the leader in your field
Social Media – Go Viral! Make sure you get your book going crazy on social media, you want to be the latest sensation by appearing everywhere. You want to make sure that people are recommending your book to their audience
Getting an endorsement – Think of ways you can get a celebrity or person of authority endorsement, this will propel you to all kinds of success
List your book online – if you want a greater return on your book investment then why not list your book online
Think about what you want to achieve with your book and then look at the information in this article to see how you can start to develop a marketing and promotional plan for your book.
What benefits have you received by being an author?