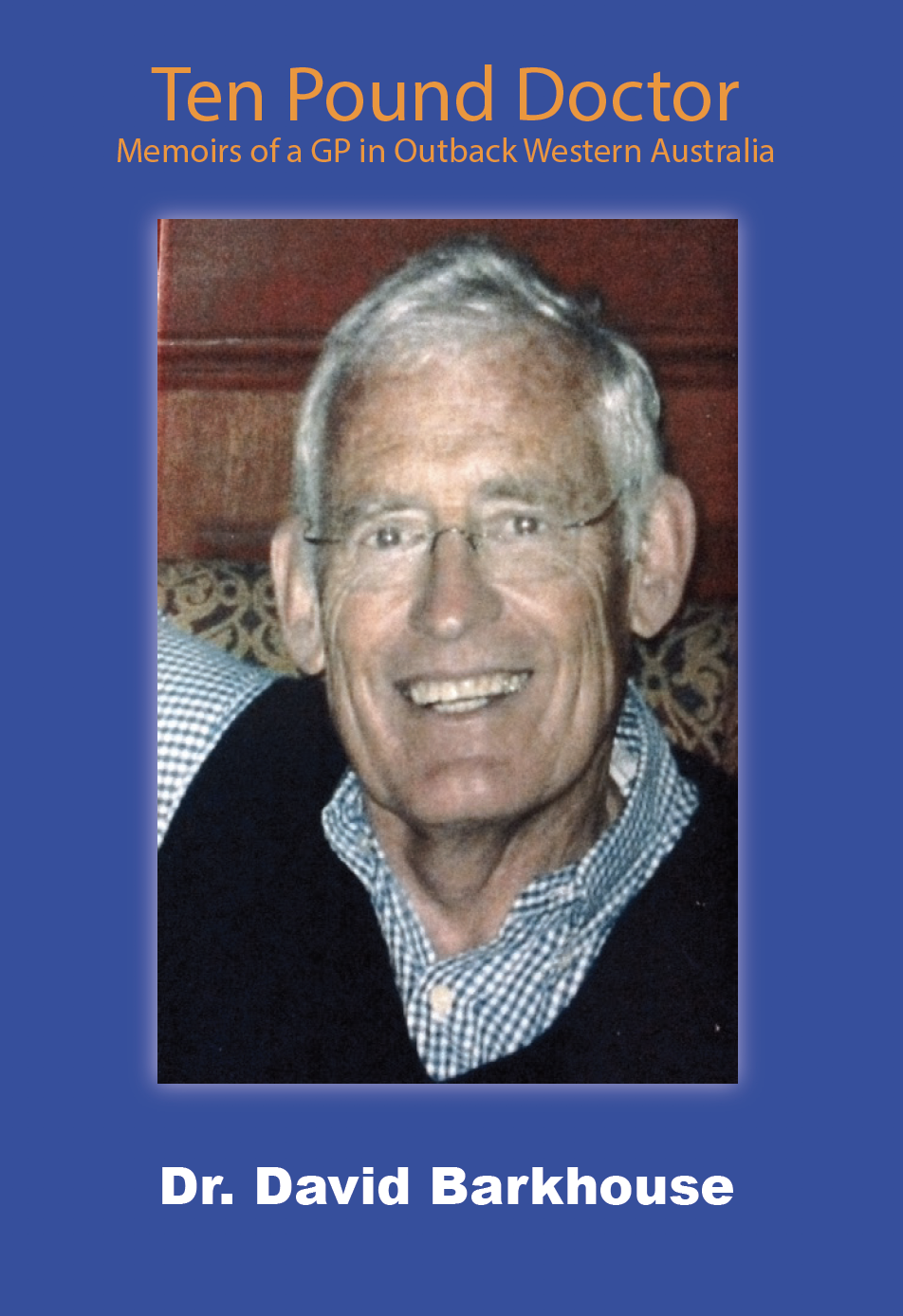 Who Is Dr David Barkhouse?
What inspired you to write a book?
My grandparents who had amazing lives but very hard. They were not documented but should have been.
Who is your favourite author and why?
Somerset Maughan. He was a fine novelist and playwright. He was also a spy in WW1, and polyglot and a member of the English upper middle class all of which I'd like to have been. He was a doctor who struggled with his own personal demons and took refuge in France where the French 'laisse faire' attitude to being gay was more conducive to his personal happiness.
What is your favourite food?
Anything my wife cooks. She is a wonderful cook, knows my favourite meals and is never afraid to experiment.
What do you like to do when you are not writing?
Read, walk my little King Charles/Cocker Spaniel 'Charlie', garden and play golf badly with my old mate Martin. We don't score, just enjoy the fresh air and camaraderie.
As a child, what did you want to do when you grew up?
A doctor- I am, so I succeeded there.
What do you think makes a good story?
A sense of humour.
7. What was one of the most surprising things you learned from writing your book?
How good my memory was. The more I wrote the more I remembered, but I do wish I'd kept a diary.
When did you realise you wanted to be a writer?
I used to write little anecdotes for The Australian Doctor. When I retired I felt an obligation to write a letter for my children and grandkids and it grew from there.
How long does it take you write a book?
About three months.
Can you share with us what your next book will be about?
The behaviour of doctors away from home on conferences. Why I remember one professor of General Practice………..No it'll have to wait until after he's dead. It's a theme pursued by David Lodge another fine British novelist (and ex professor).
Books by Dr David Barkhouse
Hope you enjoyed learning more about Dr David Barkhouse.
Would like to be on our list of authors? Become a member today and reap the benefits of being a part of the Author Academy Bookstore!
For more information, please click here.