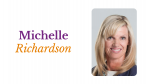 Who Is Michelle Richardson?
What inspired you to write a book?
Its was my childhood of super hero's and caring for others. my mother always taught me to love and honour others, to share hope and dreams, this book is dedicated to my beautiful sister who wanted so much to be a superhero, now she is flying the skies as a free sprit
Who is your favourite author and why?
My favourite author I don't really have one, as a child I never read as I couldn't read until very late in life, but my favourite books would be a cat in a hat by Dr Seuss very funny and enchanting books that lets a child be
What is your favourite food?
My favourite food is roast chicken. Why? It means family time of sharing stories and laugher
What do you like to do when you are not writing?
I am a healing practitioner, support to shift old habits to new ones, been a teaching a educator of health and well-being
As a child, what did you want to do when you grew up?
As a child I always wanted to be a super hero a police women fighting villians and bringing the badies to justice, wonder women was my hero even though she was a fiction she was me.
What do you think makes a good story?
What makes a great story, adventure, a story that makes you wonder what is coming next a mystery that could be anything.
7. What was one of the most surprising things you learned from writing your book?
Let your mind go and drift into your heart and speak from your heart.
When did you realise you wanted to be a writer?
I wish to share my wisdom with children, I was an adult around 40 years old I thought how cool i would be to help change people lives through reading i could possible do that.
How long does it take you write a book?
Once I go going everything flow and my experience came to life in my book not long, the thought process a few years but actually writing it a few weeks.
Can you share with us what your next book will be about?
I have a 10 chapter book ready to go to paper on my third book a series of Ricki the robot, with toys for kids to hold and share!
Books by Michelle Richardson
Hope you enjoyed learning more about Michelle Richardson.
Would like to be on our list of authors? Become a member today and reap the benefits of being a part of the Author Academy Bookstore!
For more information, please click here.