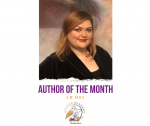 ---
Hailing from the suburbs of Sydney Australia Jessica grew up in testosterone-fuelled surroundings, overwhelmed with football, fighting and alpha male prowess. To escape the ferociously masculine world her five brothers created around her she turned to the far-off lands of books for salvation.
Jessica has a unique perspective on the human condition that captivates her readers leaving them on the edge of their seats, begging for more. She brings a relatable down to earth quality to her characters that will make you laugh and cry. Her beguiling world of fantasy, betrayal, and love will have you completely hooked.
More than four centuries have passed since the fae drew a line in the sand. The Seelie and Unseelie have managed to uphold the treaty but an ancient prophecy threatens to break the fragile alliance.
Hidden in the shadows on the fringe of humanity Seth has lived more than one lifetime shrouded in darkness. A willing participant in iniquity he has everything he could ever have wanted. Bloodlust and depravity comforts his immortal existence and he answers to no one, but one girl is going to challenge everything he thought he knew…
Adaline Thomas has lived an uneventful human life, at seventeen the unthinkable happens and she loses the only parent she has ever known. If only her crippling grief was her sole concern. With her mother dead, the cloaking spell has been broken and the secrets of Adaline's past are coming back to haunt her. Thrust into a mysterious world of magic, monarchs and murder, will she be strong enough to embrace the life she's destined for or the monsters who live within it?
The future of the fae hangs in the balance, there will be losses and betrayals, can a forbidden love save them both?
---
Adaline was born into a world corrupted by magic, POWER and greed.
To keep her safe, they hid her in the mortal realm, but she can't hide any longer…
She survived the first battle, but lost the LOVE of her life and the last member
of her mortal family in the process.
The fight for her life isn't over, with guilt and LIES shadowing her days can she
find the strength to carry on?
Hope you enjoyed learning more about our author of the month!
Would like to be on our list of authors? Become a member today and reap the benefits of being a part of the Author Academy Bookstore!
For more information, please click here.