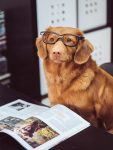 Here at the Author Academy Bookstore we are pleased to share with you the top reads of 2020 as selected by our readers.
Unveiled
By J.B May
More than four centuries have passed since the fae drew a line in the sand. The Seelie and Unseelie have managed to uphold the treaty but an ancient prophecy threatens to break the fragile alliance.
Hidden in the shadows on the fringe of humanity Seth has lived more than one lifetime shrouded in darkness. A willing participant in iniquity he has everything he could ever have wanted. Bloodlust and depravity comforts his immortal existence and he answers to no one, but one girl is going to challenge everything he thought he knew…
Adaline Thomas has lived an uneventful human life, at seventeen the unthinkable happens and she loses the only parent she has ever known. If only her crippling grief was her sole concern. With her mother dead, the cloaking spell has been broken and the secrets of Adaline's past are coming back to haunt her. Thrust into a mysterious world of magic, monarchs and murder, will she be strong enough to embrace the life she's destined for or the monsters who live within it?
The future of the fae hangs in the balance, there will be losses and betrayals, can a forbidden love save them both?
Riding the Rainbow
By Jennifer Navin
My story of Danica's six years of life is based purely on our personal experiences and in no way reflect the experiences of other persons.
In reflection, I hope that this book will help those families of newly diagnosed children who have a disability. Your world will feel as though it has collapsed and will wonder; Why me? Why us? Is it worth it?
Believe me, it is worth it and then some. The journey does take time, love and a lot of patience to make it through each day but with the dawn there is always a new day.
Gerome the Great!
By Joesy Knibbs
When it comes to playing Rugby League, Gerome is a great team member. He is tough and ready to tackle. He plays the game showing his sportsmanship and courage. Learning to be fair at all times. It is important for Gerome and his teammates to play the game with fairness while encouraging other teams to do the same.

It is game day! Gerome and his teammates are looking forward to play their game of Rugby league. Gerome's running, tackling and kicking skills demonstrate how tough he really is. Come and have fun with Gerome and his teammates.
My Poetic Journey
By Sonia Young
Be inspired by first time writer Sonia Young as she takes you through her inspirational journey of grief, love and humor.

In the beginning her pain and grief can be felt in the poems "My Son Alistair James Young" and "It's the first ANZAC day". Poems written about the loss of her first born baby and her father.

By the end of the book your spirits will be uplifted and a smile will emerge.

Reading these poems, hopefully you can relate to the poet and be inspired to let your emotions flow as she has done through her writings.
Hidden Treasures
By Sonia Young
Come on a playful day out as two children go on a hunt to find the hidden treasures that God has placed inside of them.

They could be from the heart - love kindness and respect or from the mind - learning how to play cricket or dancing.

When they find them, they have fun sharing them with somebody new, helping them to see that they too have hidden treasures in them that they can discover.
A North Shore Buddhist
By Millie Jackson
Jacquie knows all about challenges. The young country girl living in the 'red brick house' in the far west of NSW, turns away from the notion that God will fix everything. She then moves on to boys as her next possible fix.

After a devastating loss, as a young adult she moves to Sydney or 'the big smoke' as her father calls it. She develops a passion for money and men, whilst a spiritual quest for the meaning of life sits in the back of her mind occasionally making its presence known.

The right guy seems to be an illusion, as she battles through relationships and life altering traumas. Her friends and family together with her irrepressible sense of humour, keep her moving forward, even amongst the darkness threatening to unravel her world.

Walk with Jacquie as she experiences a myriad of emotions, from the joyous heights of happiness to the depths of sadness testing her will to battle on.
Why not grab one or all of these top reads for 2020 and relax with an enjoyable read, especially in these uncertain times it's important to keep positive and treat yourself.
For more information about our online bookstore and other great reads, visit https://www.authoracademybookstore.com.au
If you are an author looking for a way to get you and your book marketed whilst making good returns on your sales then why not list your book with us? Check it out here!